Selling bird feed online on Hobby Natura Ornitologia
The best products for successful avian breeding!
Feed and seeds for birds, food, vitamins and supplements, accessories and cages for ornithology of the best brands. On the Hobby Natura Ornitholologia website you will find a wide choice of feed and bird food: blends seeds, pastoncini, extrusions, fruit-based foods and single seeds for domestic birds . In addition, vitamins and supplements essential for a healthy breeding and to obtain great results in reproduction.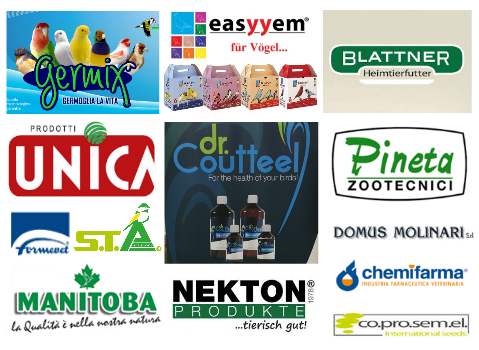 We are breeders before being traders , do not hesitate to contact us for more information on how to use the products of orniculture sold on the site, or for information on bird breeding.

Alex Valentini's many years of experience in breeding, which has led to the winning of numerous international awards, is at your disposal. Just write an email ( info@hobbynaturaornitologia.com ) or call the phone / Whatsapp ( +39 335.5873373 - Alex Valentini ).

Buy products by placing the order on the site or on the phone - 𝗪𝗵𝗮𝘁𝘀𝗔𝗽𝗽: 335.5920529 (Ivan Valentini )

➡ Shipping service throughout Italy 24/72 hours

🚚 Free deliveries in Italy for orders> € 49 * (excl. Bag feed)


HOBBY NATURE ORNITHOLOGY STAND PRODUCTS