We are in full breeding activity, the new sales season will start from September . There will be our Major Goldfinches and other TOP specimens of the best European breeders with Rimaux - Vetere - Smisdom - Liessen (various mutations). But also Cardellini Tuschii and Parva . In addition, our Siskin and Siskin Testa Nera . Cardinal Rosso, Negriti of Bolivia, Cardinalini of Venezuela, Bullfinches, Bullfinches of the Pinewoods, Greenfinches, Verdoni of Vietnam, Organetti, Verzellini Red Front, Himalya Cruises (couple), Bristol Canary (couple), Gloster, Gibber Italicus .. ... and news for 2021 the Rasmi Persian Canaries from our breeding will be on sale!
Info:
+393355873373 (Alex)
Check out some bird videos on ours
Youtube channel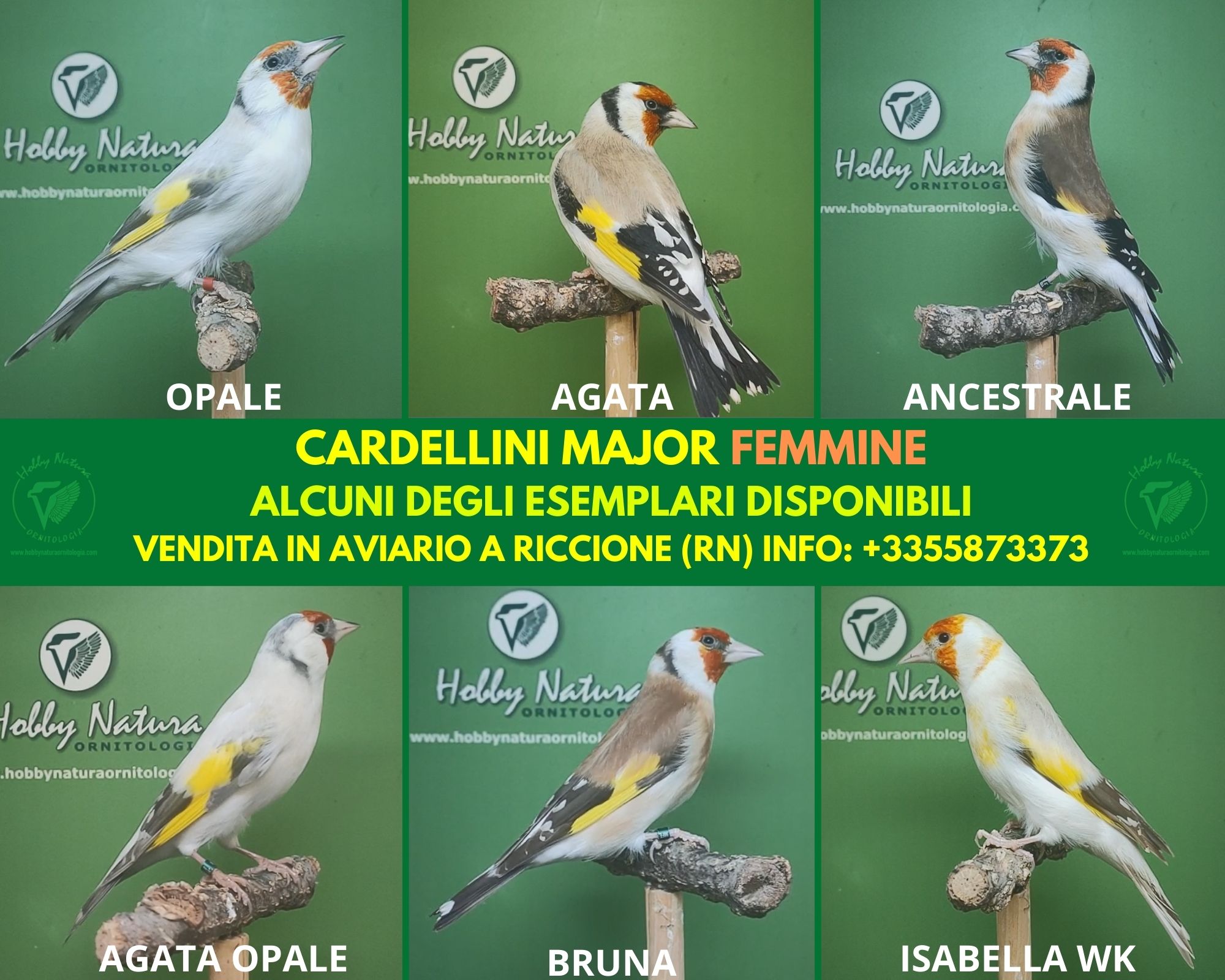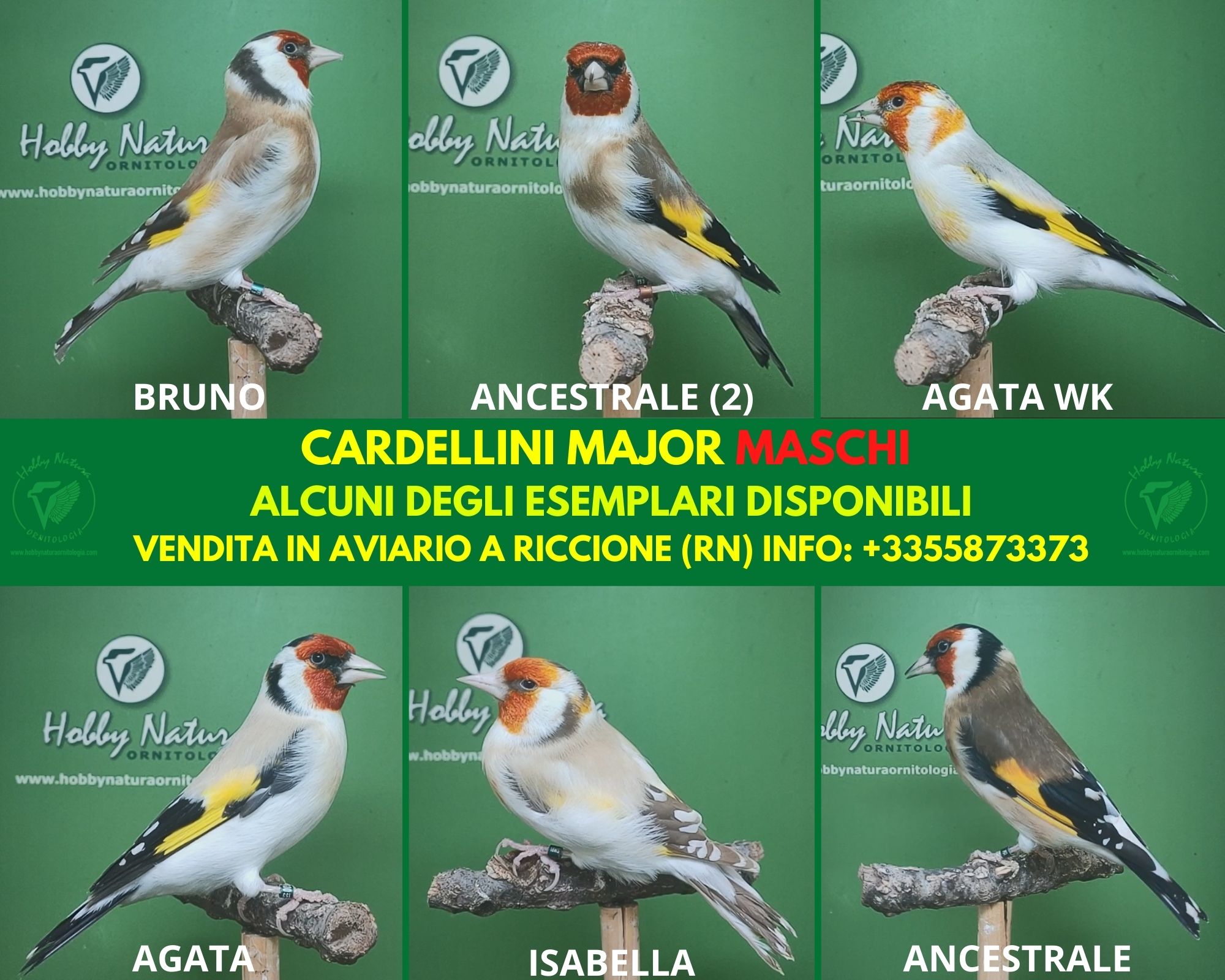 Furthermore, with the opportunity you can buy the best products for your breeding: Easyyem, Blattner, Nekton, Dr. Couttel, Germix, Chemi-Vit, Unica, Sisal, 2GR, STA, Domuns Molinari and much more on our website.